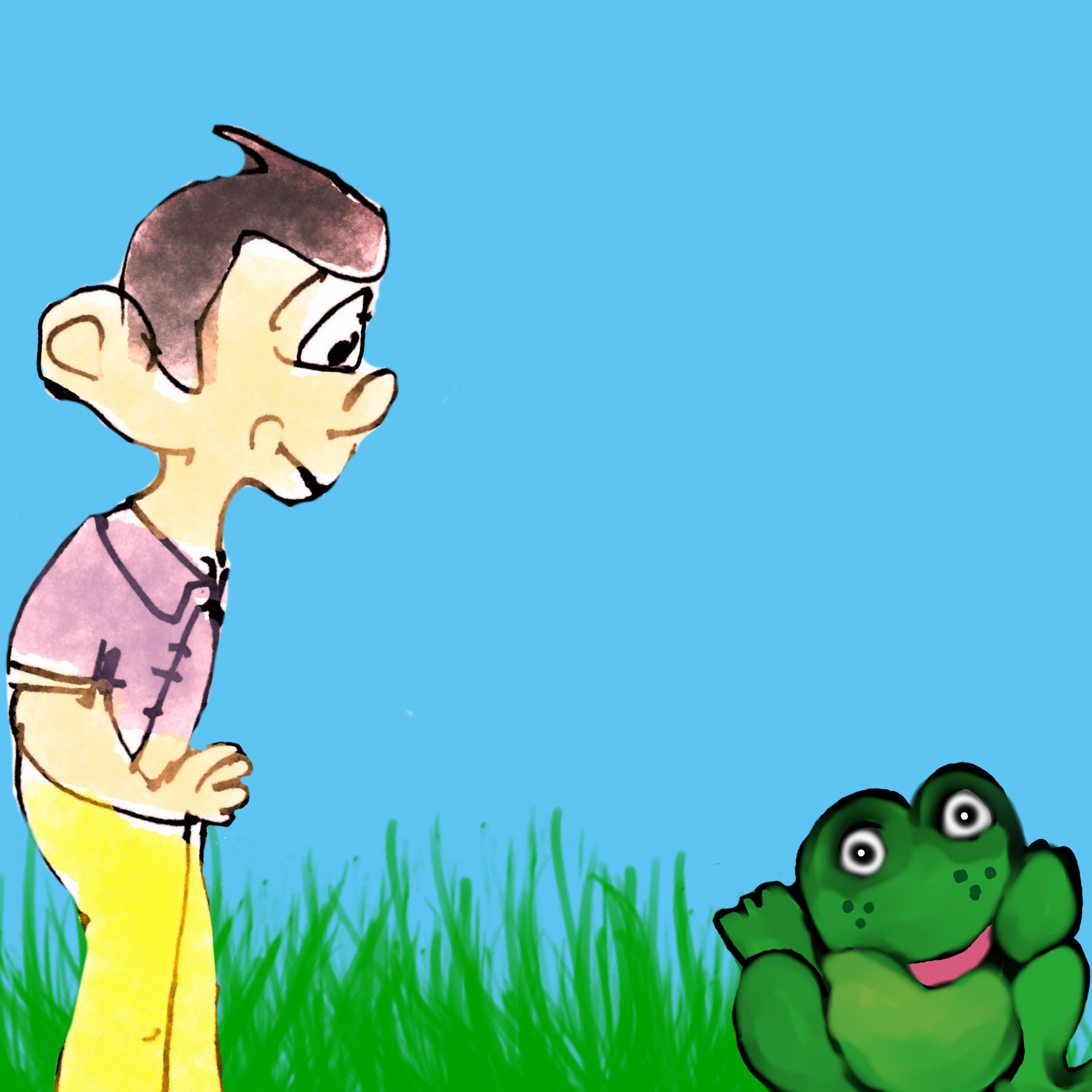 La, La, La Chorme, Chrome, Chorme
Frog spotter boy had a big surprise that day. He met a green frog. The boy wanted to know more about the frog, so he started to ask questions to the frog. "Glad to meet you, my dear boy. Thanks for finding me out and taking the time to talk to me. I am happy to share whatever I know about myself. A few days ago, I was a little tadpole, and now I am a teenager," the green frog said.
"Are you happy here, living inside this pond? If you want, you can come with me!" the curious boy invited the frog to his home. "Thanks for the invite, my dear boy. Of course, I am happy here, and I have a lot of friends too! I can't imaging living somewhere else," the frog said.