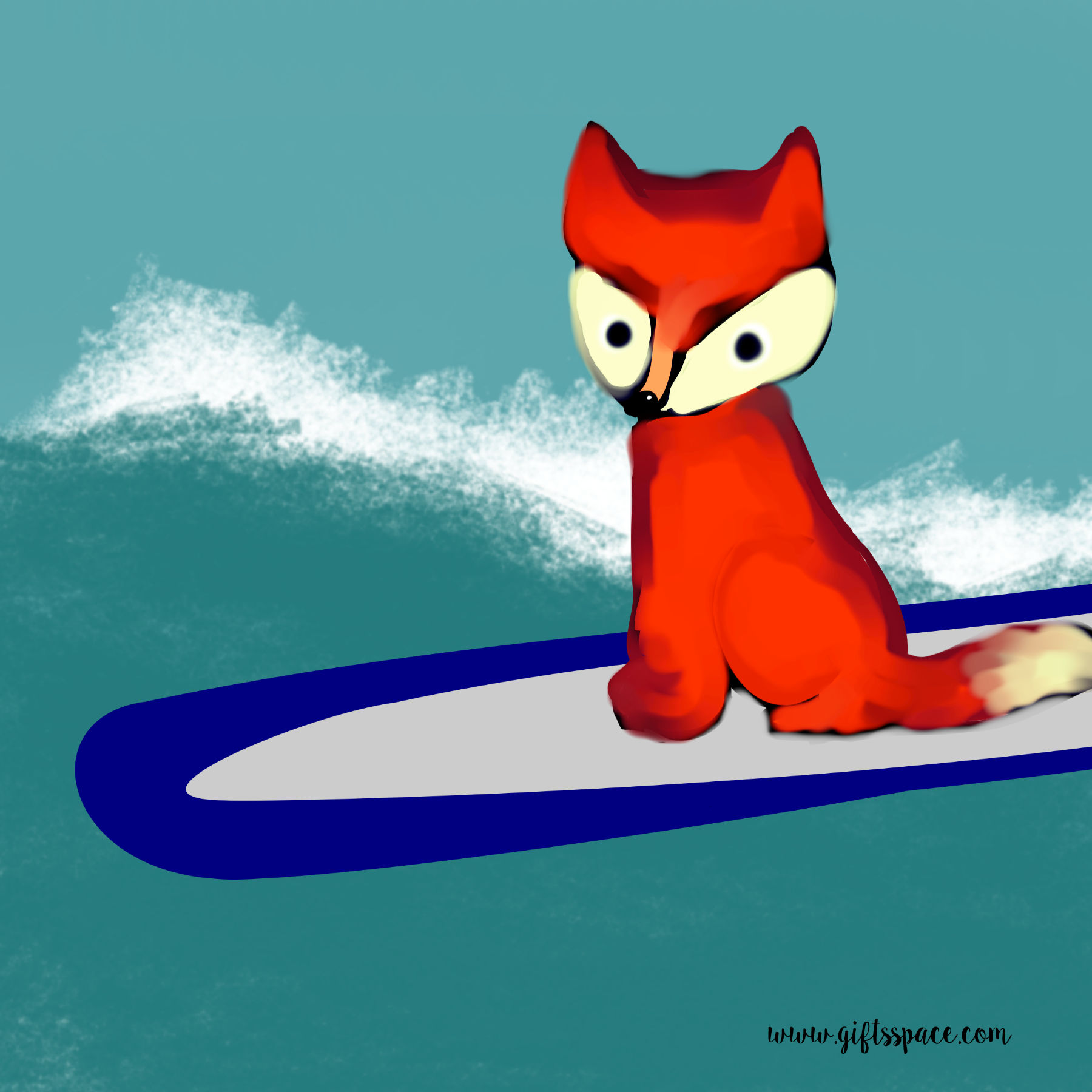 Where Are The Fishes
The fox had a great idea that day seeing the surfers surfing the waves on their surfboards. "Why not steal a surfboard and surf the waves? This will help me to catch plenty of fishes," thought the fox. He shared his dream with his best friend. "Hey, you should not try that. Those people surf the waves after practicing on them," his friend advised the fox. But the fox was determined to follow his dream. "One day, I will make it to the waves!" he decided.
So the fox was waiting for the right opportunity. One day he got that opportunity. He saw an abandoned surfboard lying on the seashore, and there he goes! He jumped onto a surfboard and took it to the waves. But to his dismay, the surfboard was not easy for him. The giant waves took the baffled fox to a high. The fox fell from it and drank a lot of seawater. Somehow the fox made it to the seashore. "I should have listened to my friend's advice. I will never try this thing again in my life," he said to himself and ran away into the forest.