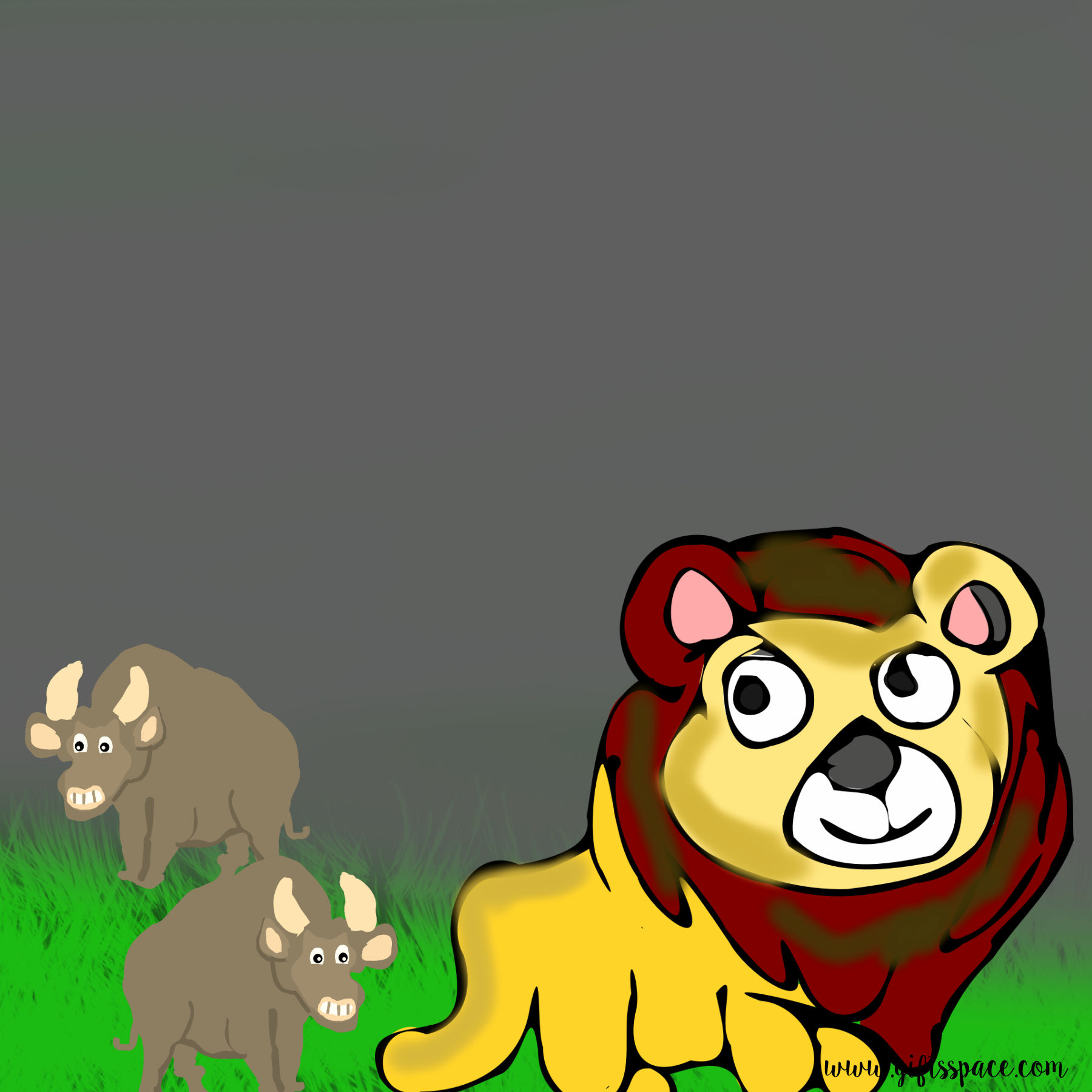 Let Me Think About That!
These crazy bulls are always seen together. See, they have a lot of meat stored in their body. Um, they must be delicious. But it's not good for my health to attack them now when they are together. Even when they see me, a lion, they are not frightened, that's the power of togetherness.
If I attack these strong bulls now, they could easily overpower me! The last time one of my best friends attempted it, and these crazy bulls threw him away! He had a tough time because of the injuries he suffered from their attack. I don't want to happen that to me. It's time to think about a good idea on how to make them under my feat easily. I have to find out a way to split the bulls, so that I can target one of them, right? Ok, let me wait!