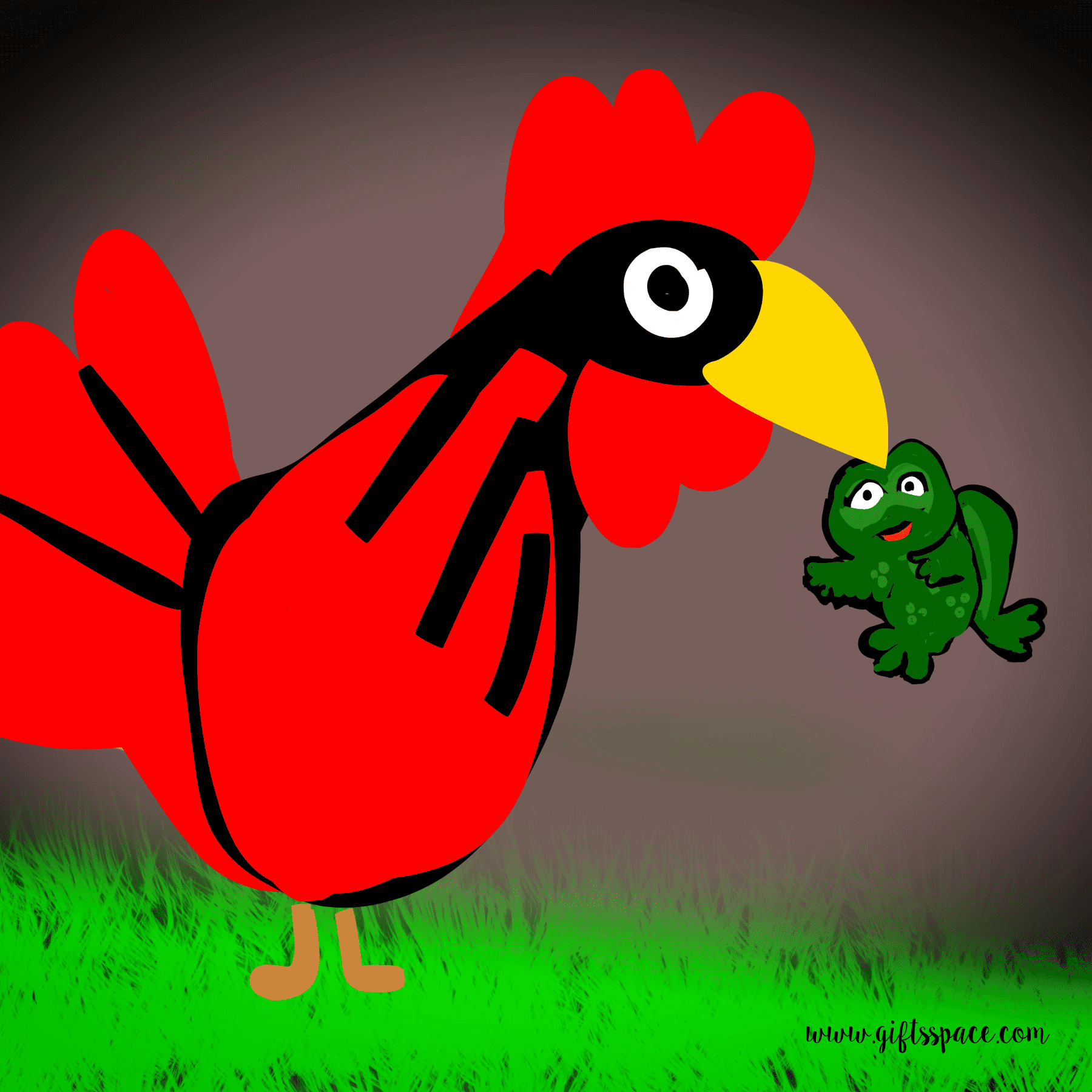 Hey, Will You Please Put Me Down!
A frog was wrestling with another frog. I will be the winner, he thought. As usual, he smashed the other frog with a big blow. "Wow, I made it! anybody, to declare me as the winner here?" He was waiting for his friends to tell him how good he was with his wrestling abilities.
But all of a sudden, everybody disappeared. When the frog looked back, he saw a rooster. Rooster loves frogs because he finds them tasty. "Hey, baby, I've picked you as the winner of today's wrestling match, happy?" the rooster said that and gulped the frog at once.