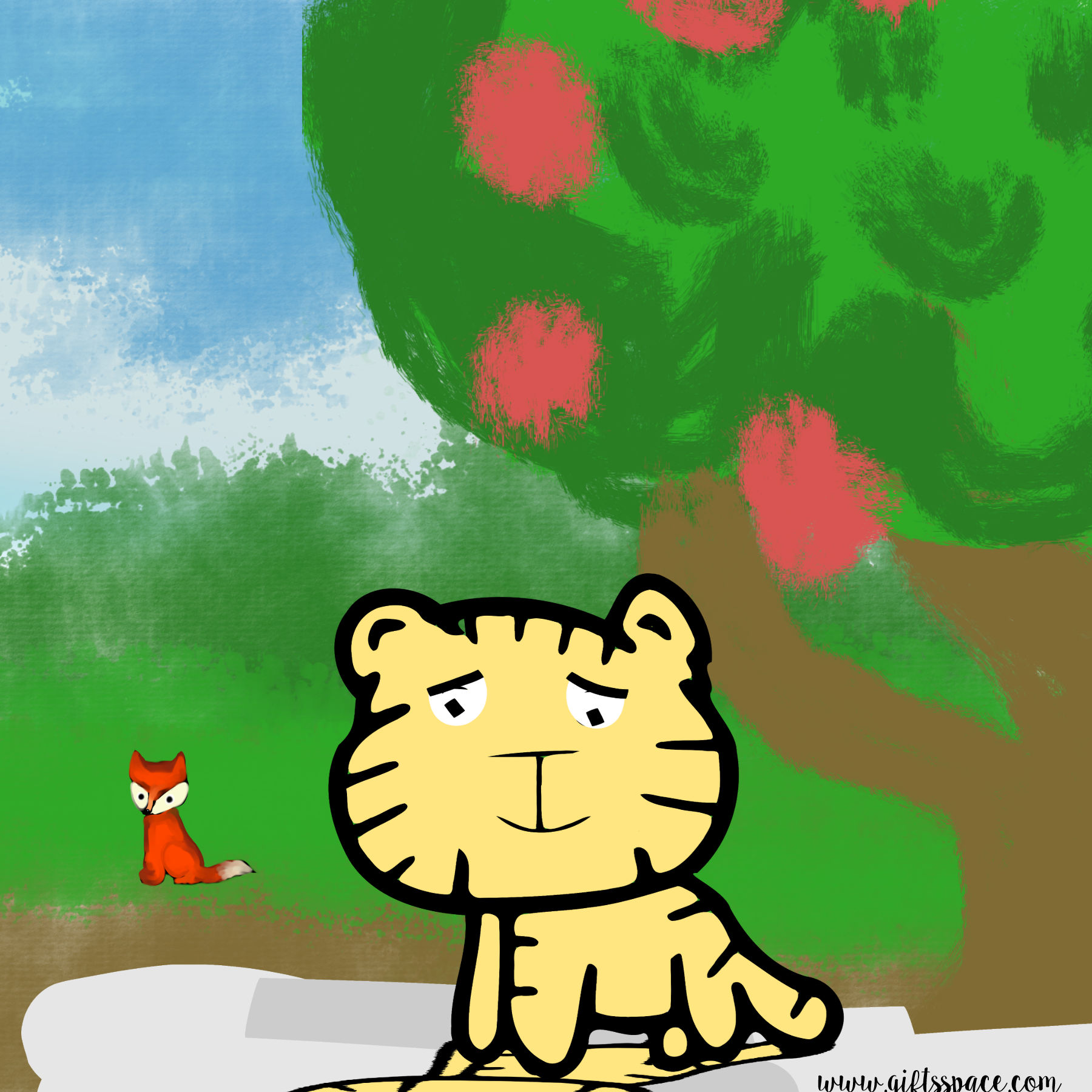 Look, How Ugly He Is!
The tiger cub believed that he was the most beautiful creature on the earth. He viewed others as ugly. But that's going to be changed when one day he discovered himself!
"You look so ugly, look at me, I am so cute." the tiger cub, who was on the riverside to drink some water, was shouting at somebody. "Hey, baby, it is none other than you, and you are seeing your own reflection in the water," the fox guru who was sitting on the riverside watching all that conversation.
At first, the cub was didn't believe the fox. But, he is a guru, and things talked about by the teacher will not go wrong! That thought made the tiger cub look again at his reflection. "Ok, on a second look, he is smart and cute!" the tiger cub said.
The fox guru laughed. "Today, you learned a new lesson, my child. Everybody likes to believe that they are cute and smart, and they love themselves," that's what this teaches you," the fox said. The cub thanked the fox for the great lesson he learned. "Never mock anybody for their appearance!"