Can I Touch Your Tail?
"Hey, boy, what are you doing?" the mahout asked the boy who was staring at the elephant. "I, I just need to touch his tail," said the boy. "Why not, just touch it, but don't pluck the hair out of his tail, because many boys are doing that," warned the mahout. "No, I just want to feel an elephant by touching it," said the boy. He touched the elephant's tail.
"Would you like to sit on the top of an elephant?" asked the mahout. "Yes, of course, It's my dream to sit on an elephant," said the boy. The elephant sat on the ground for the boy to climb. The boy managed to climb upon the elephant with the help of mahout. Sitting on the elephant, he felt like a king.
---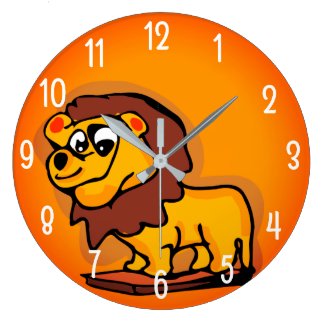 Lion's Clock Now this lion will tell you the time!