All I Need Is A Ride
Come on
---
I desperately need a ride, come, and join me for a ride. I can take you for a ride that you will remember forever in your life. This horse ranch is very vast, and we can ride around it for hours. I have no fear of speed because I am a racehorse. Don't worry, I won't make you fall, as I am a well-trained horse. I have participated in several horse races. I can jump the hurdles and even can play golf.
Last winter, a family was here to spend their holidays. The boy in the family wanted a ride. As he was just a kid, I was walking slowly. But he wanted me to run at my full speed. So I started running as fast as I could. At last, he started crying to stop me, he was so frightened.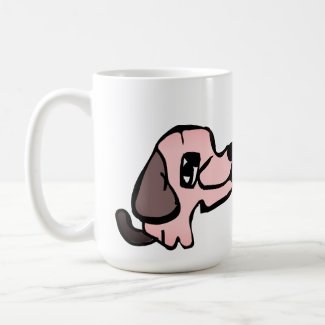 Little Dog Coffee Mug
I am born and brought up here in this horse ranch. I love people coming to me and enjoy taking them for a ride. My father was a very popular racehorse in his times. He was a hard worker too. He could run very fast because of his long legs than the other horses.
Hey, why are you waiting? See, I have got a comfortable saddle made of soft leather. I am sure that you will enjoy your ride.
© giftsspace.com
---
Free To Read Stories For Children.

Click on the story spinner button and you will get a new story displayed.

Zoo Train Taking Little Children For A Joy Ride

<< Story Spinner >>