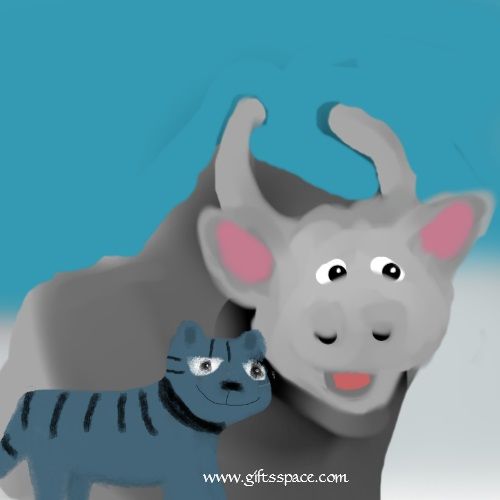 Look, Who's Coming!
It's three days since their best buddy went missing.
"I don't know what happened to our friend," exclaimed the cat.
"Something is wrong. How can he leave us like that? That too, without telling us a word? Hope he has not jumped into any danger. He is a little adventurous," said the cow.
Cow and the cat missed the dog, their best friend. Every day, they played together, but now the dog is not there. The dog met with an accident and had to admit to the vet hospital. Today he is coming back. The cow and the cat were happy again to see their dear friend.