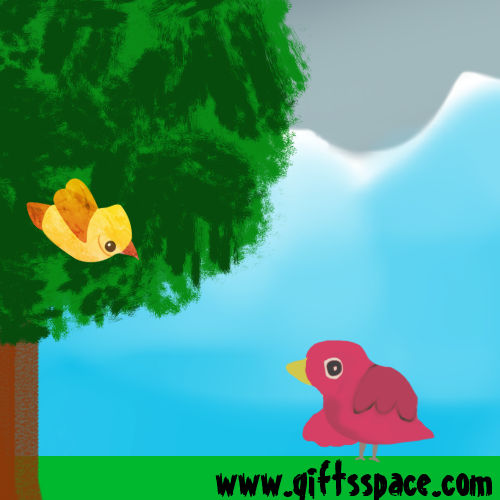 Glad To Meet You!
The pink bird is new to this place. After the long flight from a faraway place, thousands of miles away, she is tired.
"I think you are coming from another place. I have never seen you here," a local bird saw the pink bird and said.
"Yes, I am on a migration trip, flying from a place thousands of miles away. It's winter there, so for the rest of my life, I am supposed to spend my life here," the pink bird said.
"It's good that I have got a good beautiful friend like you. I'll show you around and introduce you to my friends. You'll have a great time with us," said the bird. Both the birds flew to other birds in that locality.