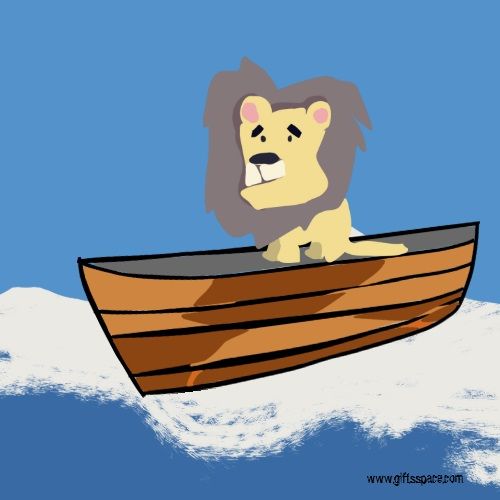 Don't Know Where I Am Going!
The lion, he managed to get into a lifeboat, lonely survivor of a nasty shipwreck. Along with other animals, he was taken to a zoo in another country. In the middle of the sea the ship collided with a big iceberg, and he is a lonely sailor. Luckily he could jump into the lifeboat.
He roared loud in the hope that somebody will come to rescue him. But nobody turn up. All he can do now is watch the sea creatures swimming alongside the boat and hope for the best. Hope this lifeboat will give him a new lease of life, helping him to reach the land!