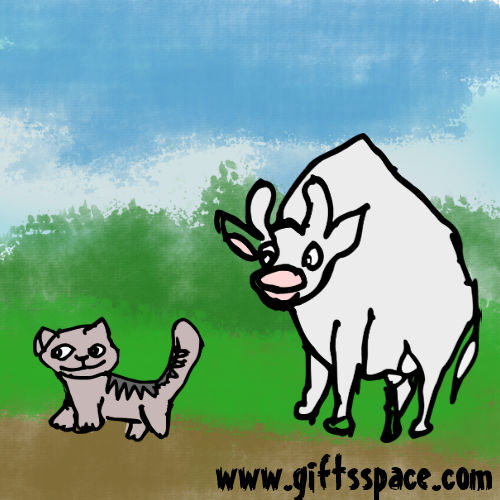 I Don't Care Anybody!
"Listen to me, you should not go there." warned the cow.
"No problem, I can manage any kind of situation," said the cat
Just then, a big bulldog appeared from nowhere. The cat ran for life, somehow managed to escape unhurt. The cow laughed.
"I was trying to warn you, but you didn't listen. Next time, please take some time to listen to what others have to say," said the cow.